remedial massage Adelaide
adelaide deep tissue massage
deep tissue massage adelaide





Remedial Massage Adelaide Professionals

Sports & Remedial Massage

Book your remedial massage appointment today!

Take steps to a stronger, healthier & happier you with our remedial massage.


No Referral Needed

Convenient Opening Hours

Claim Instantly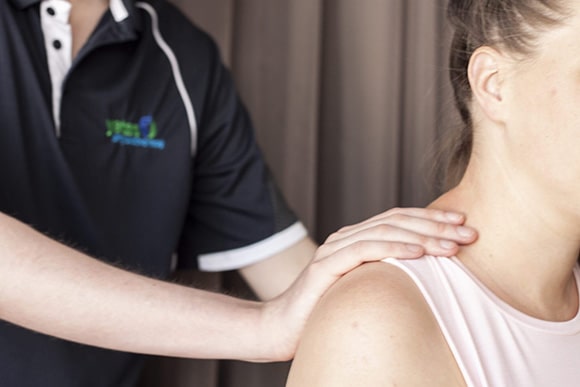 "Looking to relax or release muscle tension? Our therapists will provide soft or firm techniques to ensure that you gain the most benefit out of each session. Remedial massage is great to improve flexibility, circulation, tissue healing and general maintenance."
Here's how our remedial massage and sports massage services can help you:

Whether you have tense muscles, recent or ongoing pain, or simply need to relax, our trained remedial massage therapist can help you restore physical and mental health.
At Yates Physiotherapy, we aim to support you by enhancing your general health and well-being, leaving you feeling better than when you walked in.
Our remedial massage Adelaide and sports massage therapists take the time to listen to your concerns, resulting in tailored treatments for each patient. We also work with other health professionals, such as physiotherapists, to create comprehensive patient treatment plans.
People have been using remedial massage Adelaide for a long time to help relieve muscle tension and improve blood and fluid flow. The technique helps reduce stress and tension in your muscles, tendons, and joints. This helps your body's natural healing processes and speeds them up.
It's important to note that while remedial massage Adelaide can be of either deep or soft intensity, it differs from other forms of relaxation massage. Whether for injury prevention or treatment, both remedial and sports massage have their place in modern medicine.
Every remedial massage therapist is an expert at assessing your current condition, taking note of any changes, and creating an individualised strategy for your care.
How Remedial Massage Can Benefit You

Increase better blood circulation

Assisting in lymph nodes fluid drainage

Improve physical performance (pre-sport)

Promote faster recovery time (post-sport)

Assisting relaxation (reduce stress)

Book Online
When Should I Get A Remedial Massage?

Remedial massage can help treat both acute and chronic problems. But if you want to treat a sudden problem, you should wait 72 hours before getting a massage and use the RICE (rest, ice, compression, and elevation) method for the first 72 hours to reduce pain and swelling.
For more persistent issues, getting in to see your massage therapist once or twice per month is ideal. By doing this, mobility and performance will improve, and problems won't worsen.
Remedial Massage vs. Sports Massage

At Yates Physiotherapy, we see significant benefits from both remedial and sports massage, and we are proud to offer both services to our Adelaide patients. Our team will work with you to determine the best massage type for you.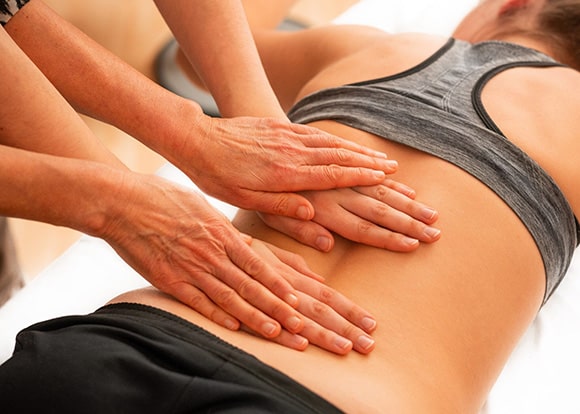 Our team of skilled Adelaide remedial massage therapists eagerly anticipates the opportunity to provide you with exceptional service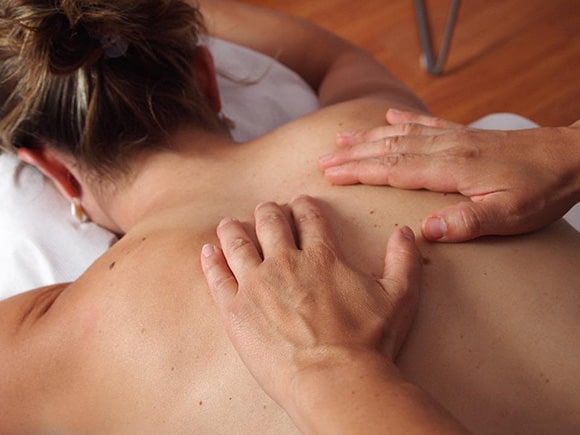 What Conditions Will Remedial Massage Help With?

Remedial massage tries to heal chronic pain and ease muscle tension. Because it calms and soothes, this type of massage suits everyone, especially people with health problems.
Remedial massage uses various techniques depending on your objectives and intended results. Even though remedial massage is often relaxing and helpful, there are times when your massage therapist may put pressure on areas that could be uncomfortable.
This is different from sports massage, which can cause pain that lasts a lot longer. Remedial massage is advantageous for the following reasons overall:
Increase better blood flow and circulation

Assisting in lymphatic drainage

Improve activity performance (pre-sport)

Aid in recovery (post-sport)

Assisting relaxation (reducing stress)

What Should I Do After a Remedial Massage?

After experiencing a relieving remedial massage at Yates Physiotherapy, there are a few steps to get the most out of your session. Importantly, it's crucial to stay hydrated. Drinking plenty of water aids your body in flushing out any toxins that are released during the massage. A bit of rest and relaxation, avoiding strenuous physical activities, will help your body continue to heal and enjoy the remedial effects of the massage.
Applying a warm compress or soaking in a warm bath can also extend the calming effects and reduce stiffness after your Adelaide massage. Remember, self-care doesn't end just because your therapy session finishes.
How Often Should I Get a Remedial Massage?

Determining the frequency of remedial massage sessions at our Yates Physiotherapy in Adelaide is a personalised process that considers your unique health conditions, recovery time, lifestyle and personal wellness goals. For individuals in physically demanding jobs, athletes, or those facing chronic pain or stress, more frequent sessions, such as bi-weekly or even weekly, could be beneficial for self-care.
On the other hand, for general wellness maintenance, a monthly remedial slow deep tissue massage is sufficient. Many patients simply want a regular massage program from our remedial massage therapist to ensure their ongoing health and well-being.
Regular massage therapy also works well alongside other treatment methods such as physiotherapy or chiropractic care. Our skilled and highly experienced therapists are here to help guide you on this wellness journey.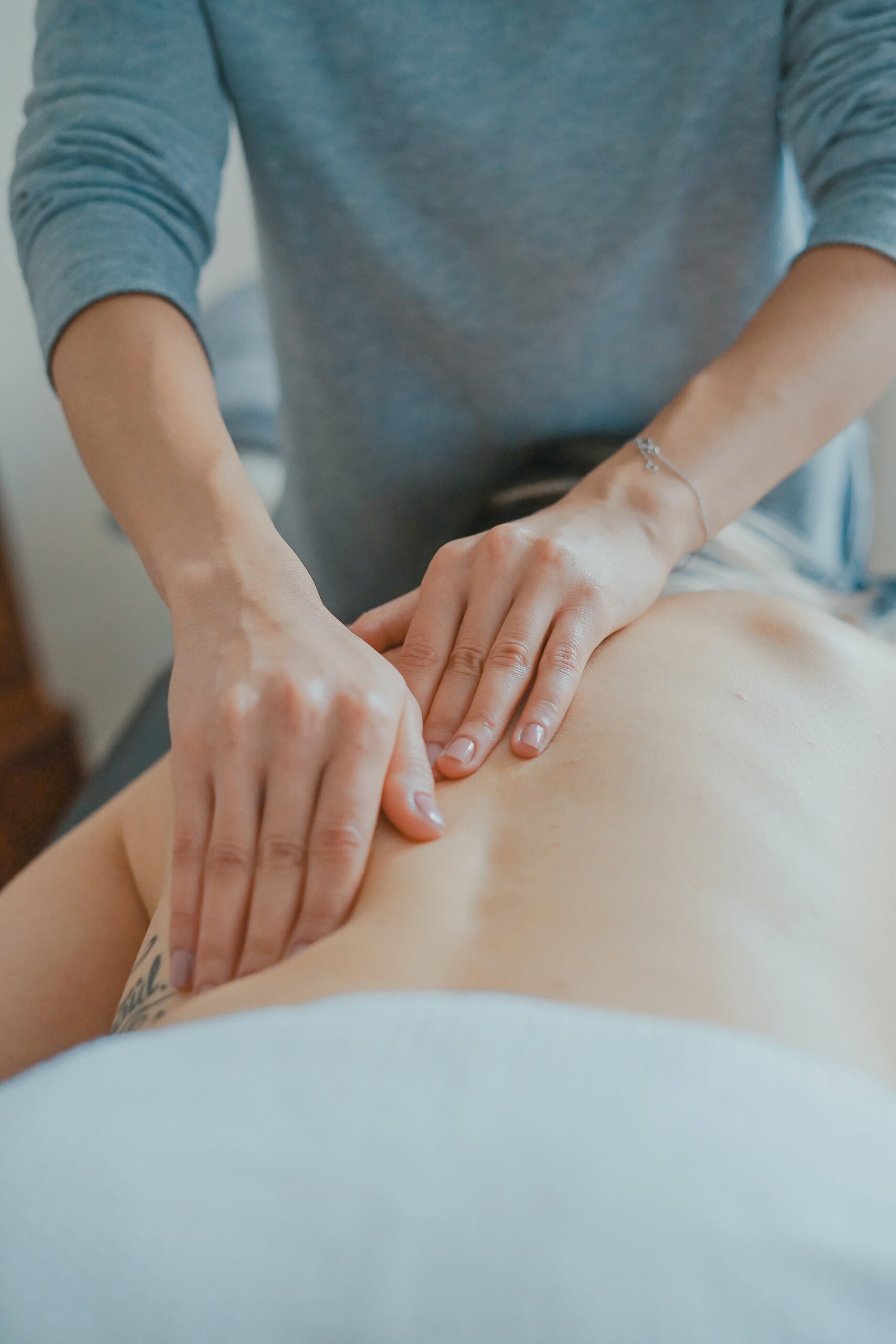 Does Remedial Massage Hurt?

While remedial massage, specifically deep tissue massage in Adelaide, involves manipulating deeper layers of muscle, trigger points, and connective tissue, it should not cause significant pain. Mild discomfort can sometimes occur as tight muscles are worked on, but this is often a "good" type of discomfort - a sign that tension is being released.
Our professional remedial massage therapist is skilled at reading body cues and will adjust their specialised techniques and pressure based on your feedback. We listen to your needs to ensure maximum comfort. The primary goal of your remedial massage session is to alleviate pain, not cause it. That's why we offer a therapeutic massage experience that leaves you feeling refreshed and rejuvenated, enhancing your well-being without unnecessary discomfort.
How Long Is an Average Remedial Massage?

At Yates Physiotherapy, a typical deep tissue massage session lasts around 60 minutes. This allows our highly experienced therapists to conduct a thorough massage, addressing your specific pain points and applying specialised techniques such as deep tissue massage in Adelaide as needed.
However, we also understand that each individual's comfort level and needs are unique. That's why we're flexible with our therapeutic massage sessions' duration - be it shorter or longer, ensuring you reap maximum benefits from your Adelaide massage.
Your comfort and satisfaction are always most important. That's why we consistently provide services tailored to your needs, because we want you to get the maximum value from every session.
What Does a Remedial Massage Involve?

Remedial massage at Yates Physiotherapy begins with a thorough consultation. Our skilled therapists take the time to understand your current health condition, medical history, trigger points, and goals. This is how we tailor each session to your needs and deliver real, lasting value.
Once the consultation is complete, your remedial massage therapist will use several techniques to address your unique needs. From myofascial release, dry needling, and deep tissue massage in Adelaide to therapeutic massage and stretching, every session is different. Each technique serves a specific purpose - whether that's to relieve pain, improve joint mobility, or promote relaxation. Throughout your Adelaide massage session, our therapists with many years of experience will continually monitor your comfort, adjusting their approach as needed.
What Are the Health Benefits of Remedial Massage?

There is no doubt that remedial massage offers numerous health benefits. The therapy enhances blood circulation by identifying trigger points, facilitating efficient nutrient delivery to muscle cells, aiding in healing, and reducing inflammation. It alleviates muscle tension and will improve sleep and posture.
By assisting in lymphatic drainage, this treatment also supports your immune system. In addition to chronic pain and stress relief, remedial deep tissue massage can also improve flexibility and joint mobility. Basically, it's an all-encompassing approach designed to improve overall health and well-being.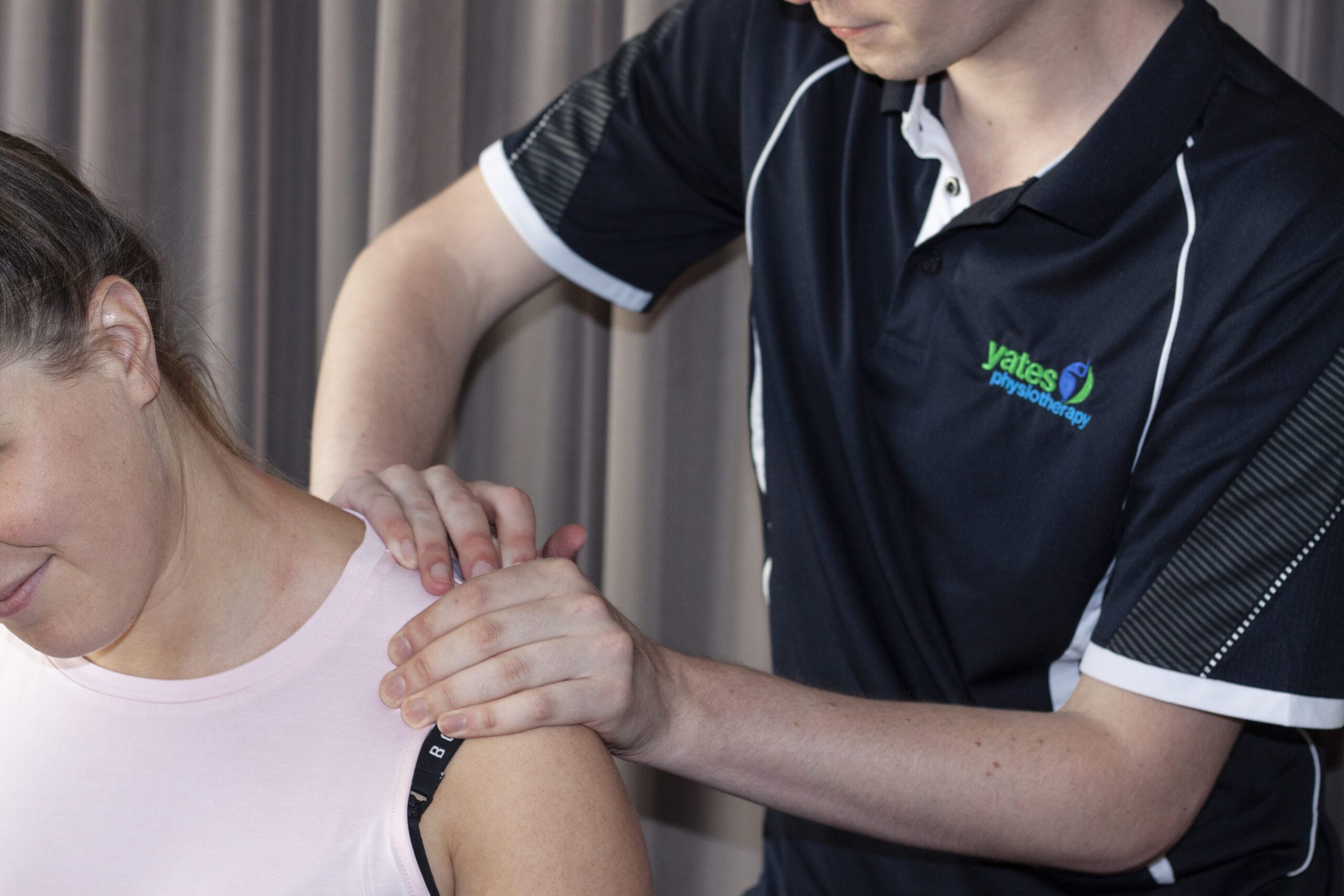 What Are the Specific Techniques of Remedial Massage Therapy?

At Yates Physiotherapy, we employ various techniques in our remedial massage therapy. Our many years of experience give us the edge in providing effective solutions for our patients.
Deep tissue massage applies sustained pressure to connective tissues and inner and deeper layers of your muscles.
Myofascial release massage therapy focuses on the fascia, relieving tension and restoring motion. It will also help improve sleep quality.
Trigger point therapy targets specific points of muscle tension, while passive stretching aids in improving flexibility.
Each massage therapy technique alleviates different physical issues, contributing to the remedial effects of the massage. This is why we always discuss your needs thoroughly, to ensure we provide the very best results. We even offer pregnancy massage.
NDIS Physiotherapy Provider

Yates Physiotherapy is a registered NDIS physiotherapy provider in Adelaide, committed to providing specialised services to all NDIS participants. We understand the unique requirements of each individual, focusing on tailored care that enhances functionality and promotes independence.
We appreciate that everyone has distinct objectives and needs. Whether you or your loved one need to manage chronic pain, enhance mobility or restore balance in your daily life, our team of professionals is here to afford you the benefits of massage. We work diligently with you to create a treatment plan, i.e., massage therapy that fully utilises your NDIS benefits. This ensures you achieve maximum Remedial massage benefits from every session.
Tailored Physiotherapy Programs

At Yates Physiotherapy, our approach to massage therapy is anything but generic. Tailored care is an important part of any well-being program. That's exactly why our services are always personalised to meet your needs. We take the time to listen and understand your individual circumstances, allowing us to provide a better service every time.
From focused deep tissue massage sessions for chronic tension relief to comprehensive remedial massage treatments and trigger point therapy for overall wellness, our programs are thoughtfully designed with your well-being in mind. We use an array of techniques, from hands-on therapy to specific exercises, each chosen to provide the most benefit to your specific circumstances.
With a tailored program from Yates Physiotherapy, your therapy sessions are not just routine appointments. They are a pivotal part of your health and wellness journey, a commitment to nurturing your body and facilitating healing. Experience the benefits of massage with a touch of personalised care with our Adelaide services today.
How Does a Sports Massage Work?

By using fluid movements, sports massage tries to stimulate blood supply, lower blood pressure, assist fluid flow, cleanse the muscles, and release tight or damaged areas of the body due to sports injuries. A pre-game sports massage can help athletes and sports fans warm up their tissues and flush out their muscles to provide the best flow possible for performance.
Following a game, toxins are eliminated from the muscle fibres using a similar approach. Sports massage is typically symptom-focused, and this is where it applies to people who don't participate in full-time sports.
With a focus on both the cause and the effect, a sports massage can help with muscle or connective deep tissue problems associated with sports injuries, i.e., feeling tight. By relaxing muscle tissue trigger points, the method provides some relief from painful or uncomfortable locations incurred during sports injuries.
Sports massage is beneficial for the following:
Athletes and sportspeople

Sports injuries avoidance / preventative measures

People who prefer a stronger massage

Still not convinced to get that initial appointment? Here are a few ways remedial massage can benefit you: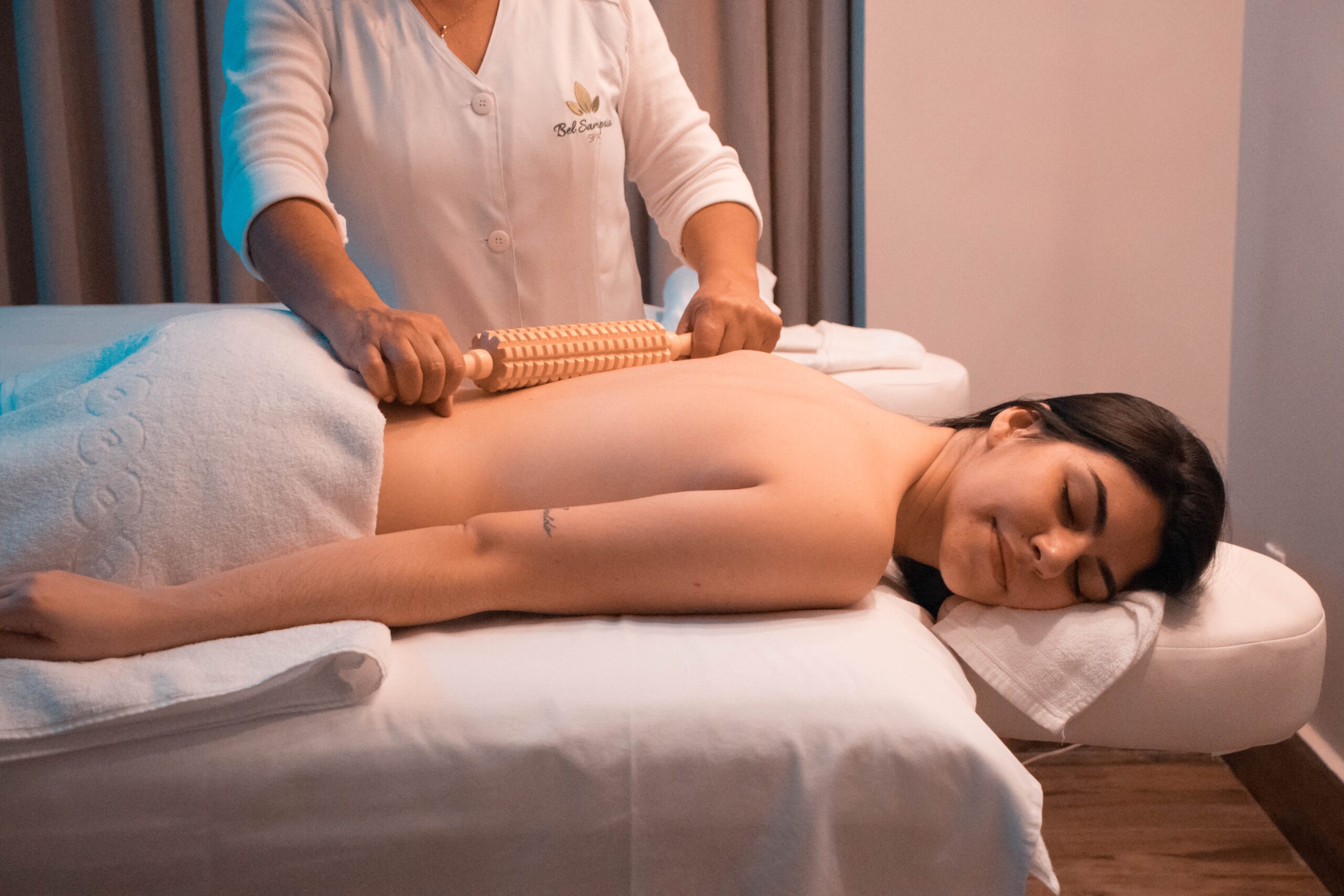 Encourage blood flow
Massage therapy encourages blood flow to the tissues being treated by stimulating the circulatory system. Increasing blood supply to the area helps to speed up the healing process and repair deep tissue damage.
Increase joint range of motion
Our relaxation massage therapists will work on muscle fibres around any affected joints, helping to aid joint mobility and restore movement, especially if you're feeling tight.
Release muscle tension
Working to release tight and overworked muscles, our remedial massage therapist will help to reduce spasms and assist in deep tissue regeneration in sports injuries.
Aid in the treatment of health disorders
Common health issues can be treated with massage and trigger point therapy including sporting injuries, muscle cramping, frozen shoulder and whiplash. Research also shows that massage can aid in relaxation, helping to treat insomnia and anxiety.
Stress relieving
Remedial massage benefits include the promotion of a decrease in cortisol (the hormone produced when we are stressed and in pain). Massage also promotes an increased level of serotonin and dopamine to improve your mood, encourage relaxation and relieve your pain. Massage reduces both emotional and physical stress. This includes pregnancy massage.
Book your remedial or relaxation massage appointment now and start feeling better right away!
Looking to book online a sports or remedial massage Adelaide therapist? Our specialised massage techniques, including trigger point therapy, can help reduce muscle tension and improve circulation to facilitate deep tissue healing. Book your initial appointment today!